1.What is a gear box?
Gearboxes are important components that are widely used in mechanical transmission. Gearboxes are widely used in wind turbines. The gearboxes are subject to the force from the rotor and the reaction force generated when the gear is driven. They must have sufficient rigidity to withstand the forces and moments to prevent deformation and ensure the transmission quality. Gear box design should be in accordance with the layout of the wind turbine power transmission arrangement, processing and assembly conditions, ease of inspection and maintenance requirements.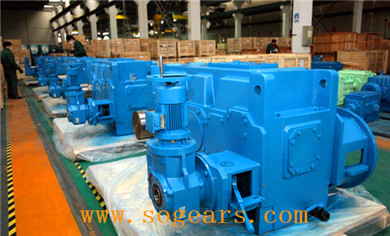 2.Gearbox Applications
Gearboxes are widely used in motors and are often used in wind turbines and are an important mechanical component whose primary function is to transfer the power generated by the wind turbines under wind and to the generator Get the appropriate speed. Usually the rotor speed is very low, far less than the required speed generator power generation must be achieved through the gear box gear pair growth effect, it will also be called the gear box gearbox.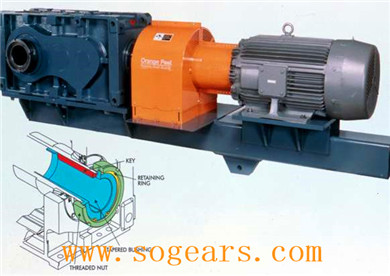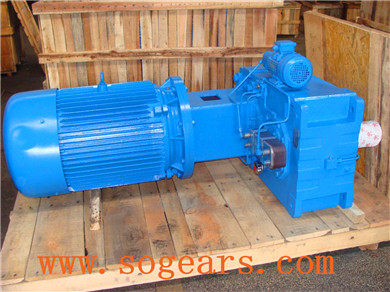 Second gear box also has the following functions:
 accelerate deceleration, it is often said that the gearbox.

 change the direction of transmission, for example, we use two sector gears can be vertical transmission of force to another axis of rotation.

 change the turning moment. Under the same power conditions, the faster the speed of the gear, the smaller the torque suffered by the shaft, and vice versa.

 clutch function: We can separate the two originally engaged gear to achieve the engine and load the purpose of separation. Such as brake clutch.

 distribution of power. For example, we can use an engine that drives multiple slaves through the gearbox's main shaft, enabling one engine to drive multiple loads.
This is our company catalog, you can look at it.   catalog.sogears.com  
 You are welcomed to visit our Youtube site for more information:
https://www.youtube.com/channel/UCbiOw6WB0PvNZme6e04oFnw  
If you need any kind of this please feel free to contact us to analyse the possibility to make business. 
Lee ( Sales Department; Miss. ) 
NER GROUP CO.,LIMITED                            
Tel:+86-535-6330966
Mobile:+86-13053534623

http://www.sogears.com/

https://twitter.com/gearboxmotor

https://www.facebook.com/sogears1993
Viber/Line/Whatsapp/Wechat: 008613053534623
E-mail:This email address is being protected from spambots. You need JavaScript enabled to view it.;   Skype ID: This email address is being protected from spambots. You need JavaScript enabled to view it.
Factory Add: Wujin, Changzhou City, Jiangsu Province,China